Research Report number 2000!
We are thrilled to announce that last week we achieved a new milestone in SFR: we published Research Report number 2000.
Research Reports include all the work conducted over the years for all our partners: Advanced Feed Package, Collective Research, and Contract Research partners that have been collaborating with SFR.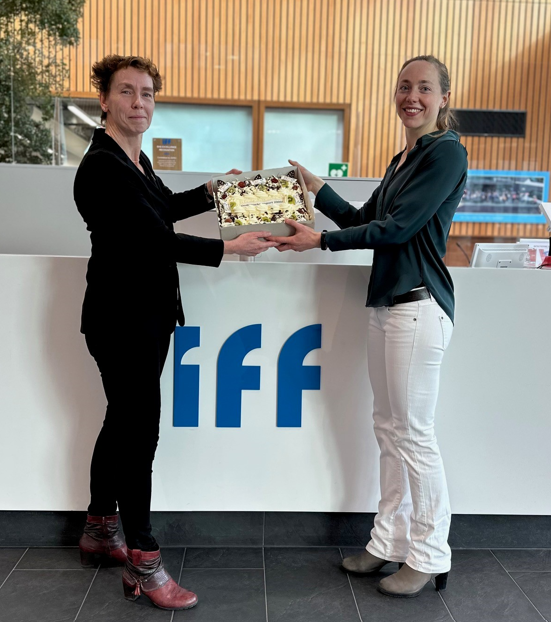 Research Report 2000 involved poultry research for our client IFF. So today we visited IFF with cake to celebrate this moment. Our researcher Ellen van Eerden received a very warm welcome by Sasha van der Klein at IFF and got a tour of their impressive lab.
We want to give a big thank you to our partners that trust SFR for the work that we do. We also want to thank all SFR colleagues for their commitment in performing top quality independent research and their hard work. We look forward to continue working to achieve the next milestone together.
---